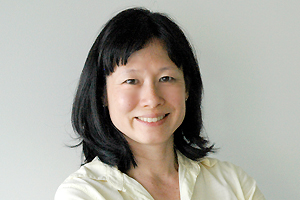 Trina Lee
Registered Physiotherapist Vancouver
Here to help you move and feel better.
I provide treatment that is one-on-one and is dedicated to finding the best long-term solution for your needs.
---
Background
---
Trina received her qualifications from the University of South Australia in Adelaide, Australia. She specializes in musculoskeletal physiotherapy and has worked in Singapore, USA and at West End Physiotherapy Clinic in Vancouver. Her fascination with movement stem from a history of dance, gymnastics, golf and figure skating.
Approach
---
I believe optimal physical health and wellbeing centers around a balanced and well-aligned body. That might involve restoring optimal posture and alignment, activating the right muscles, mobilizing stiff joints, releasing soft tissue restrictions and correcting biomechanics. I assist people to take an active role in their own healing and restoration process.
Using the integrated systems model, I encompass a global and whole-body approach to patient care. This approach gets to the primary root of the problem and addresses a patient's core issues. When the physical restrictions to recovery are removed and the right nerve and muscle connections are made, pain is eased, forces are balanced and compensations are freed up.
AREAS OF INTEREST
Pelvic and Sacro-iliac joint
Thoracic Joint and Rib dysfunctions
Neck and Back pain
Headaches and Whiplash
Complex, Chronic Pain
Soft tissue sprains and strains
Orthopaedic post-surgical rehabilitation
Sports and Dance Performance
I CAN HELP YOU
Resolve a chronic injury
Rehabilitate a recent injury
Improve your posture and alignment
Improve your physical performance
Develop a self-treatment and maintenance plan
Address areas of the body that are weak or tight
Rehabilitate after orthopaedic surgery and release scar tissue
Relieve headaches with cranio-sacral therapy